Texas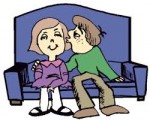 Description
Milwaukee Singles is an online matchmaking site that helps you find local singles and meet the love of your life. It is a division of Wisconsin Singles and it is currently the largest personal matchmaking company in Wisconsin. This service is currently providing for Milwaukee and its surrounding areas.
They do background checks on all new clients. No prices are provided on the website until you have joined. They do offer you a free matchmaking consultation.

Description
Selective Search is a dating site for commitment-minded men and women in metropolitan areas. Their goal is for locals to find the love of their lives. They do a search to find the right person that match your profile. The site has a free joining page. Selective Search offers two ways how someone can become a member: the based Client program and the Affiliate program that are for men and women. No one under the age of 18 are allowed to join the dating site. These membership options do require you to pay some fees. Before anyone can become a member, they will be subjected to a background check and a person interview by a matchmaker.