Wisconsin
Description
Gay Mature Personals is an online dating and personal site for mature gay males. They do not provide any information on the cost of membership. All of their members are over the age of 18 and it goes up until about 80. There are two types of memberships available from Gay Mature Personals. The free membership will allow you to browse other profiles and to modify your own whilst sending flirts to others. The premium membership will unlock all of the features present on the website so that you can enjoy unlimited access. Gay Mature Personals does not perform any background check and they do not verify their members.
Description
Madison Singles is a personalized matchmaking and online dating service. They specialize in setting up meetings and matching singles together who are very compatible. The service is completely discreet and private. Any and all singles are allowed to apply for a membership. The membership options are not explained on the website and neither are the costs. Madison Singles will run a background check on any new members that enlists, as well as a personal interview in order to verify the individual. They do not leak any of your personal information. They have a local office located at: 3450 N. Rock Rd., Bldg. 200, Ste. 205, Wichita, KS 67226.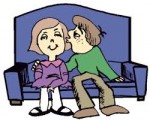 Description
Milwaukee Singles is an online matchmaking site that helps you find local singles and meet the love of your life. It is a division of Wisconsin Singles and it is currently the largest personal matchmaking company in Wisconsin. This service is currently providing for Milwaukee and its surrounding areas.
They do background checks on all new clients. No prices are provided on the website until you have joined. They do offer you a free matchmaking consultation.