Pennsylvania
Description
Speed dating in Pennsylvania, USA
Sparks Speed Dating is a new, fun, exciting and no pressure way to meet other singles. It is a cutting edge innovation to today's fast paced life and is now a phenomenon. Speed dating is no longer a trend for just the big cities; it is expanding to small towns all over the country and the world.
Sparks Speed Dating is bringing this concept to the York, Pennsylvania dating scene by holding local speed dating events to give you the opportunity to experience this fun and exciting dating phenomenon. Speed dating is an excellent chance for York, PA singles to find someone locally and meet face to face.
Sparks Speed Dating is on a mission to help York's dating singles of all ages enrich their lives by presenting new opportunities to meet potential friends, companions, and life long partners. To accomplish this, Sparks Speed Dating plans social events to facilitate compatibility connections.
Avoid long blind dates, expensive dinners and lunches with people that you have no chemistry, and other unproductive methods of dating. PA singles come to a Sparks Speed Dating event for several quick mini-dates. No monthly membership fee…your only fee is the cost of registration. They typically provide complimentary appetizers, a cash bar, and a roomful of singles ready to meet you.
They invite singles from many different locations in Pennsylvania, including York, Pennsylvania, Shrewsbury, New Freedom, Spring Grove, Hanover, New Oxford, Red Lion, Gettysburg, and Littlestown.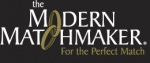 Description
The Modern Matchmaker is a boutique matchmaking service for singles of all ages. They blend the traditional matchmaking values with modern technology. The Modern Matchmaker customizes introductions for selective clients. They help their clients to find a committed relationship that may lead to more.
They offer three types of services but there are no prices available on their website. All membership levels do include a background check, database photographs and personal follow-up communications with your own matchmaker after each date. To register, you need to go on their website or call them in order to join.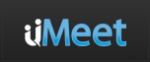 Description
uMeet.com is an online dating website for singles over the age of 18. They do not provide any details on the types of costs of membership. uMeet.com offers their members a very quick and easy way to chat with other singles online. Their online dating website is also available as an application for smartphones. The main website offers a blog flled with information such as dating advice, tips and so forth. uMeet.com also collects personal information from their members but they never use it unless it is requested by law enforcements.