North Dakota

Description
Online dating in North Dakota, USA
If you are from anywhere in the state of North Dakota and you are looking to get into some hot online flirting fun, then welcome to NorthDakotaflirt.com, the best dating and personals site in the state of North Dakota. Let's face it, meeting other singles and people into romantic adventure is not always easy in North Dakota, and that's why NorthDakotaflirt.com makes sense. Some of their flirts are into online flirting, others are looking to meet someone from their general area for in-person flirting. Some want casual fun, others are into long-term flirting. They have something for everyone.
Browse their North Dakota flirty personals and pictures, then leave your own, and soon you will have plenty of flirts to choose from for further involvement. Take things at your own pace. That is the beauty of online dating. You pay absolutely nothing to use our services, so why not join them today and find out where the sparks are flying in North Dakota.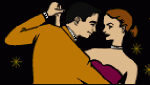 Description
Red River Singles is a singles community in Fargo which specializes in single events, activites, meetings and dances. They aim to connect singles together by hosting events where they can socialize with each other. Membership is currently $25 a year and the membership ranges from 1 Janaury till 31 December. A fully update vents schedule is listed on their website as well as a special discount offer to current members, other social club members and college students. All members must be 21 years or older to be eligible for a membership card. All single adults are welcome to apply for a membership at any of the dances or just sending in an application via email.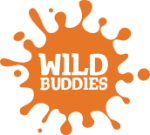 Description
Online dating in North Dakota, USA
If you are curious to meet local singles for romantic dating made up of flirty fun, but you don't fancy leaving it to chance, WildBuddies is the best site to find someone special. Join the safe dating service for people who are ready for a new dating experience! Test the waters or finally meet that match without any failures. Browse 1000s of personals with eye-catching photos, relax in chat rooms and pick up your date with ease.
WildBuddies offers a unique dating experience to all people who are seeking dates. Share your fun ideas with like-minded singles, whose personal tastes, ideals, and preferences match your own. Reveal your flirty side right now! Chat, flirt and meet with new people daily!
Get More Fun & Enjoy Being Flirty
WildBuddies is ranked one of the best online dating sites, with an extensive database of thousands of date-seeking singles! Find cute girls or experienced ladies, handsome guys or brutal machos just by browsing our dating personals or by talking in private chat rooms. Register for free now! The site is safe and convenient, and gives you a definitively great chance to mingle with fun-loving singles who are looking to get to know you. Enter the place where all deepest desires come true in one click.