Maryland

Description
Online dating in Maryland, USA
Signing up for MD Singles is quick and easy and, best of all, free. Simply go to the sign up info above and fill in the required information. That's it! Once you have established your very own username and password, you are ready to mingle with our Maryland singles. You will be granted instant access to our member profiles, all from Maryland. Send and receive private messages, flirt, or participate in video chats and instant messaging. Do all of this with the confidence that you are speaking to real Maryland singles who are excellent matches for you. The more you personalize your information and provide details about your ideal partner, the better matches you will receive. See for yourself why there is no better way to have fun and get connected with sexy singles in Maryland than at MD Singles. Whether you are a man seeking a woman, a woman seeking a man, a man seeking a man or a woman seeking a woman, they have the right match for you.
MD Singles is the fastest growing co-operative of online-dating sites in the world. This growth is driven by the totally unique partner concept and range of services that they provide, that are unmatched in the industry. Their state-of-the-art systems help existing or new dating-sites gain access to a large data-base of members, improve the quality and flexibility of their website and provide outstanding back office services, such as administration, registration, payment, management and reporting. All running costs of our partners are covered by them, as are all set-up and administrative expenditures.
They believe the future of online dating lies in sites being tailored to particular interests, hobbies, or clearly specified member needs (see niche marketing) but this can only be truly successful if managed via a large worldwide group (network) of sites like themselves, dedicated to working to the same objectives and sharing the same growing client database.
Description
Singles Enjoying the Arts (SETA) is a group of single adults in Baltimore, Maryland. The members of the club enjoy sharing cultural and artistic experiences in a friendly and social atmosphere. The focus of the group is to have events in the community in the fine and performing arts. Other events include trips to gardens, museums, movies, dinners, and house parties. Events occur every Friday, Saturday, and Sunday. Also SETA has day trips out of the Greater Baltimore area. Time is always allotted for the single adults to socialize and share a snack or dinner at the event. The costs per event does differ from event to event. Membership is $25 a year. Singles Enjoying the Arts have a local office located at: 2817 Hamilton Avenue, Baltimore, MD 21214.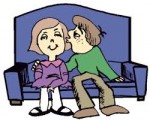 Description
The Right Stuff is an online and offline dating site that offers its services to graduates from prestigious universities. The membership options they have on offer, is a 6 month membership for $75 while a $35 discount applies to graduates of 1998 or earlier. If you do not have internet access at all times, The Right Stuff does offer you a postal membership option as well. Another service they offer is a biography service (where they will write you a biography for finding a potential partner) for $3.10. They expect all members to reply to any communication received from other members and their staff. All of The Right Stuff members must provide proof of their graduation before their memberships will be processed.