Arkansas
Description
Speed dating in Arkansas, USA
8minuteDating is a "Fast, Fun and Guaranteed" way for single people to meet; live and in person. At 8minuteDating events, you'll have 8 one-on-one dates that last 8 minutes each. If both parties are interested in meeting again, they provide contact information so they can set up another date. They guarantee you'll meet someone you want to see again or your next event is absolutely free.
Amazingly, over 98% of their customers tell us that they enjoy 8minuteDating's events, over 90% meet someone who they want to see again, and over 60% of the time the interest is mutual, leading to a second date.
How does it work?
1. Register for an event in your age group and area. Advance registration is required.
2. Gather with 16-100 single professionals at a popular restaurant near you.
3. Have 8 one-on-one conversations that last 8 minutes each.
4. Meet anyone else who catches your eye during intermission or after your 8th date.
5. To keep the conversations comfortable and safe, participants don't ask each other for contact information.
6. When you meet someone you want to see again, write their name on your Dating Card.
7. After the event, log in to 8minuteDating.com and enter the names of the people you want to meet again.
8. Whenever two people enter each other's names, we provide contact information so you can arrange a 2nd date!

Description
Online dating in Arkansas, USA
Arkansas Flirtbox is one of the free dating sites of the Flirtbox network. Are you single and living in Arkansas? Then you came to the right place! Meet other singles from Arkansas for dating, friendship or just for fun!
Date other singles from Arkansas on Arkansas.Flirtbox.us. It is 100% free free to join
Arkansas Singles
Looking for other Singles from Arkansas? Just browse the website and see whether you can find your perfect match. Otherwise , create your own dating profile so that other singles from Arkansas can find you! The user interface is easy to navigate and there is no danger of getting lost or confused when creating your profile.
Welcome to the 100% free Arkansas Dating Site!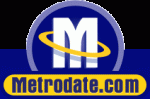 Description
Metrodate is an online dating site for single men and single women. Only people over the age of 18 will be allowed to join. They offer a dating service for just about all types of singles. Metrodate is completely free but they use advertisements to generate income. Chat rooms are available on the website which may be public or private, depending on which you join.