Alaska
Description
Speed dating in Soldotna, Alaska
AK Catch a Date was created on a night filled with margaritas, laughs and hopes to bring some dating action to town. At the time, the owners Mirian and Shady were surrounded by single friends who really wanted to find a date, but couldn't do it, because they were shy or skeptical of the bar scenes. After helping their friends out with their dating search, these curly haired friends realized it was time to take matters into their hands. They work with community partners to organize gatherings for singles. These gatherings help connect locals in making new friends or possibly find a date.
How it works:
The first step is signing up on their website.
***RSVP as soon as possible to hold your seat. Registering online will give you the option to pay online with PayPal or at the door with cash. Please arrive a few minutes early to the event in order to have time to pay and get acquainted with the location. No shows will be noted and may not be allowed to participate in future events. ***
At the event, Mirian or Shady will greet everyone and help them get started. Everyone will be given a Number, pen/paper with helpful hints, sample questions and place to decide YES or NO or MAYBE for each date.
Once the event begins, the guests will find the seat that matches their number. Numbers will be distributed evenly, so a female has the same number as a male. For example: If a female is given the number 1, a male will also be given a number 1, they will meet at the section with the number 1. They will begin their conversation and finish at the sound of a bell. Then, the group will rotate, so that every female gets a chance to talk to every male. (depending on the type of event held, some events may differ.)
After the bell rings, partners will swap according to instructions given and everyone will write down a YES, NO, or MAYBE next to every participant. The event will end when everyone has taken their turn. The event hostess (Mirian or Shady) will collect all information.
"Yes" next to a number means: I want the person with number _____ to get my contact information and I also want to get hers/his.
"No" means no sharing of information either way.
"Maybe" means I don't want the person with number _____ to get my contact information, but I want to get hers/his, so I can contact her/him.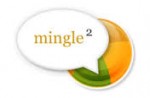 Description
Mingle2 is an online dating site for single men and single women. All singles are allowed to join. They have a feature where you can browse singles by a location that you pick. They offer a free membership and a premium membership. Only adults are permitted to join. They do feature free trials and other promotions to members.
Description
Online dating site in Alaska, USA
Only Alaska Singles is one of the largest regional dating network in The US. If you are single and live in Alaska the chances are you are looking for a compatible partner who lives within easy travelling distance so you can work on building the foundations of a lasting relationship. There is no better starting point than a dating website for singles in your own backyard – Only Alaska Singles.
Size isn't everything. Sites boasting millions of members, won't necessarily have people close by or even in Alaska. We're focused on quality rather than quantity. Real singles looking to date in Alaska
If you have any questions or want to find out more – our friendly US support team is always on hand to help you out.
Try Only Alaska Singles for free!
If you are still not convinced about the benefits of local dating, why not register for a free, profile account where you can create you very own online dating profile, add a photo, search and browse other members and even use their brand new mobile dating application.