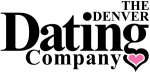 Description
Let's face it. Who has time to keep up with the latest hot spot or sign up for the newest online dating app only to find more disingenuous, nameless, faceless 'matches'.
If you are frustrated by the online chit chat, it's time to take your search to a whole new level. The Denver Dating Company is an inclusive service. That helps you meet positive, personable individuals who are interested in developing real relationships. And who live, work, and socialize near you.
Combining the best aspects of online dating. With a host of personalized services to help you find that special someone and make your life more enjoyable and manageable. Their extensive screening process ensures that you connect with people of integrity that you can trust.
They will only qualify candidates for membership after they pass a screening process. Demonstrating they will not pose a threat to their members or their families. Ensuring that they are functioning members of the community, which means they are employed, financially stable. And really is single and serious about looking for a meaningful relationship or a quality social avenue.
When you're ready to take the first step, give them a call or apply online and one of their friendly associates will be in touch right away.